The spring-summer 2018 women's ready-to-wear collection designed by Nadège Vanhée-Cybulski embodies pure forms and graphic playfulness. It redefines our perceptions of what is fresh and elegant today. The collection plays on multiple identities. The freedom to adapt them ignites an inherent and pragmatic sophistication.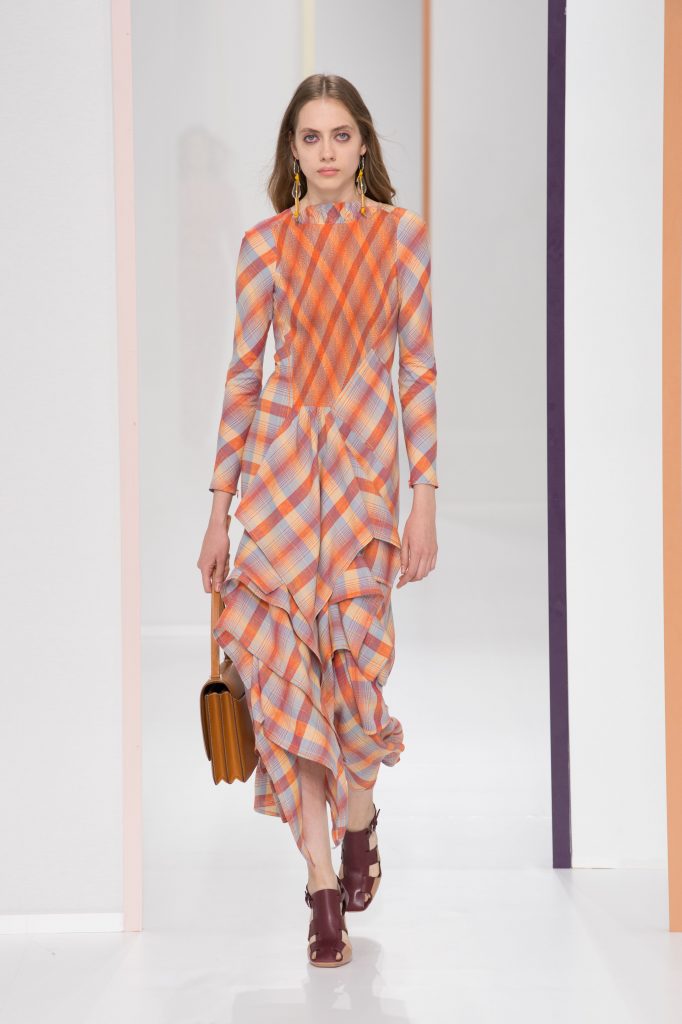 Muted tones evoke the contrasts of nature: warm and cool, light and dark, from black to blue black, wet blue, ultraviolet, pink granite, Hermès red, thyme green, and ficelle.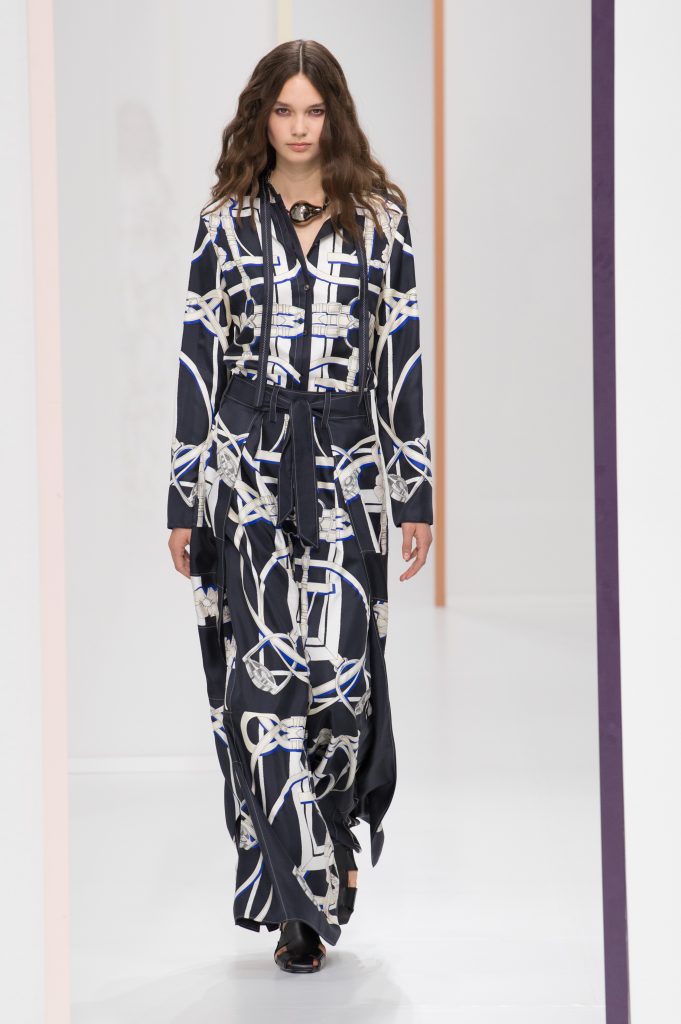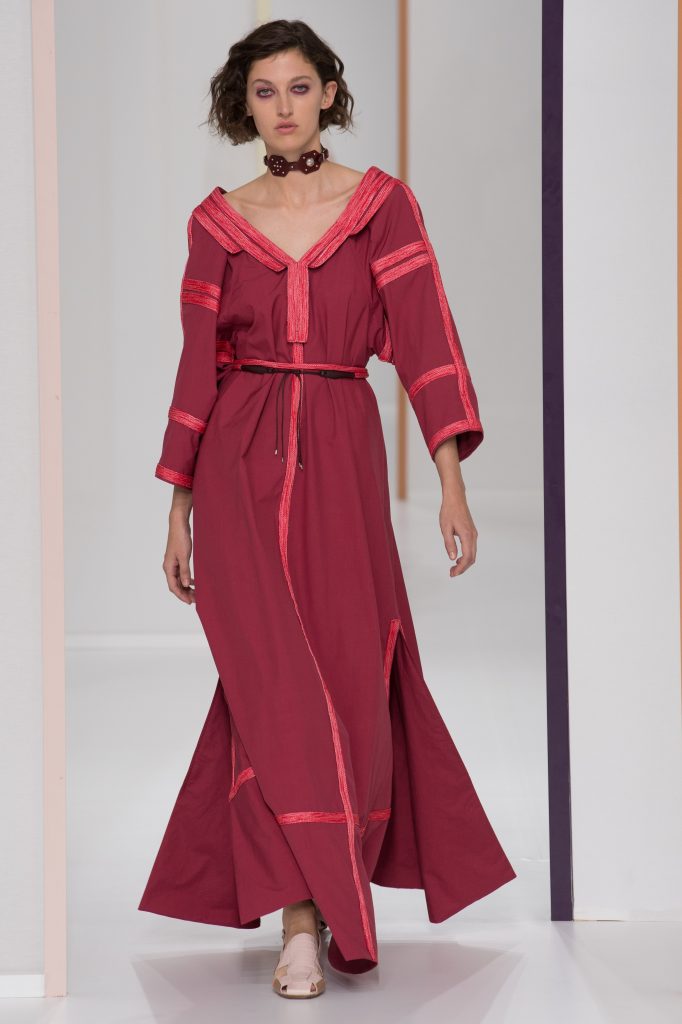 A unique Scottish plaid sets the linear tone, its classicism undone by studies on the apron. Zipped sides and a belted waist allow for shifting volumes. Its geometries are echoed in a woven blouson or skirt to create a latticework of calf leather. This liberated notion of movement evolves the apron silhouette to wrap and fold high at the waist: culottes, wide trousers, and a utility basque zip and untie, vented for a dynamic stride. Ultra-light textiles imbue outerwear with a crisp touch, as mercerized poplin and madras linen trench coats are accented with pronounced saddlery stitching and stamped leather window buttons. Transparency and overlay create trompe l'œil details, as layered checks pop in silk organza and smocked taffeta.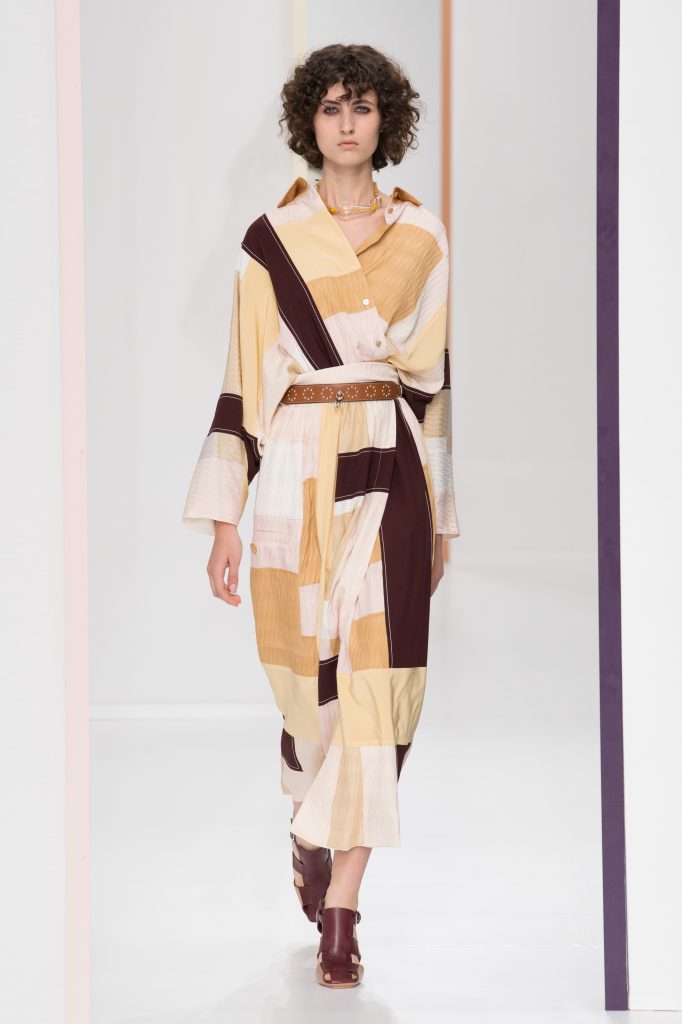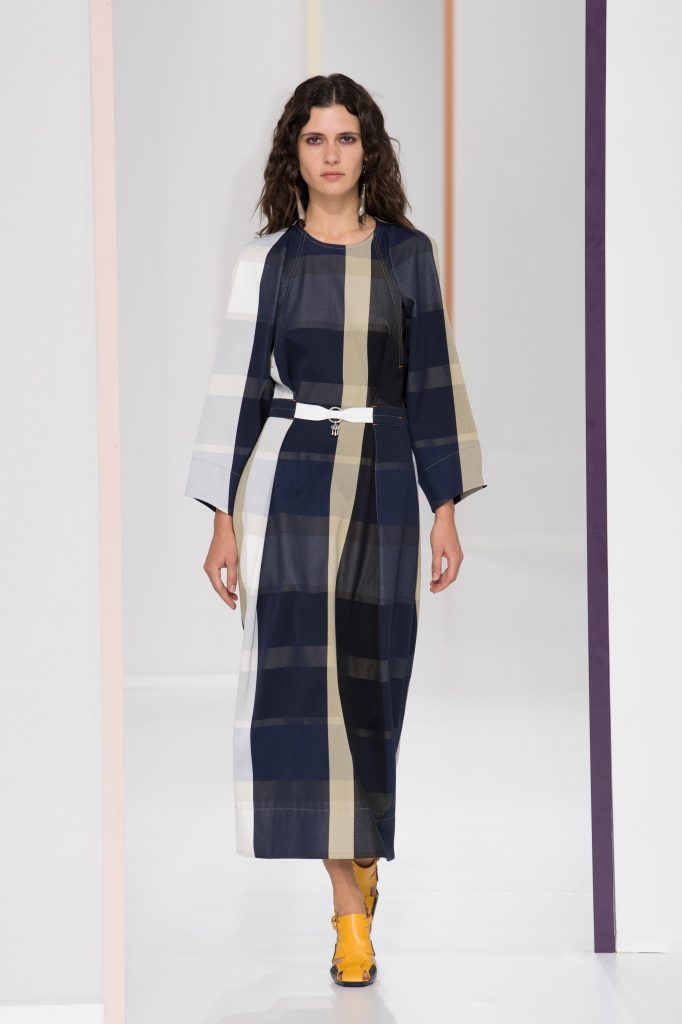 Designed by Henri d'Origny, the Grand Manège scarf is deconstructed throughout the collection for a delicate play of strata and scale. United, its interwoven bridles and hardware decorate lacquered linen canvas. Fragmented, the elements of its imprint become abstract forms – a watercolour floral on silk twill, a calligraphy t-shirt, or guipure jersey.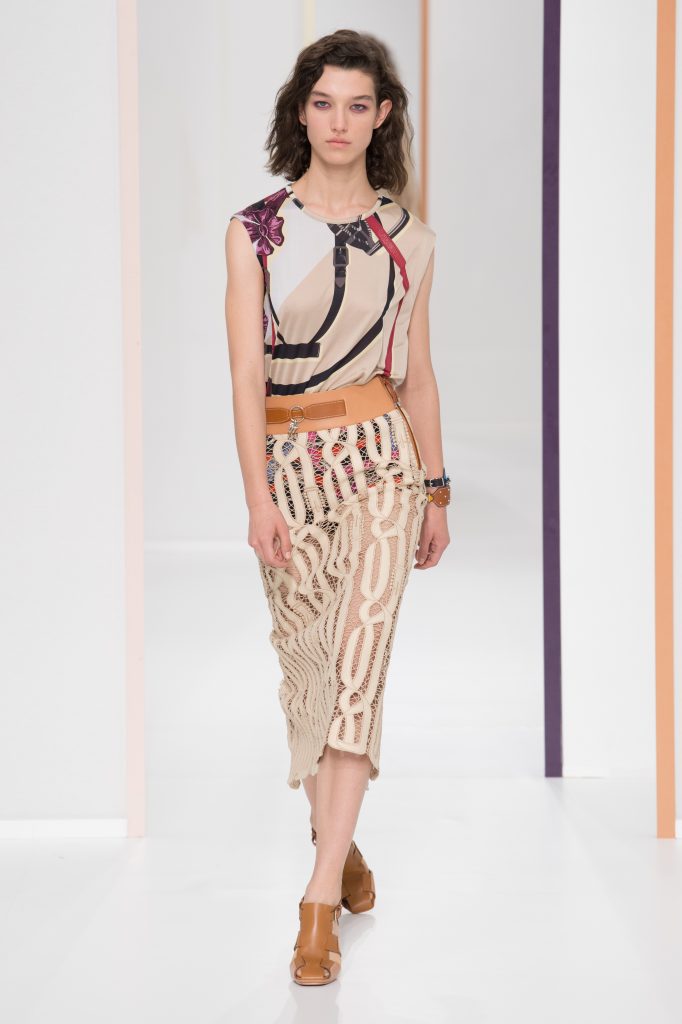 A trio of open slotted sandals features a brushed steel frame heel and a moulded sole. They are crafted in ficelle-coloured calf leather, pink granite croco, or sesame lizard. Strung with coloured cord, blown-glass drops and bulbs create sculptural necklaces and earrings. The Hermès 2002 bag projected into the future. Here it appears re-proportioned for today in toile H printed canvas, checked gabardine, matte crocodile, and box calf leather finished with a palladium clasp. A light summer bucket bag is crocheted in dense two-tone silk with an adjustable raw-cut belt strap, for a sinuous fusion of leather and silk.