On June 7th, Bottega Veneta was pleased to present its Fall/Winter 2018 collection in Shanghai.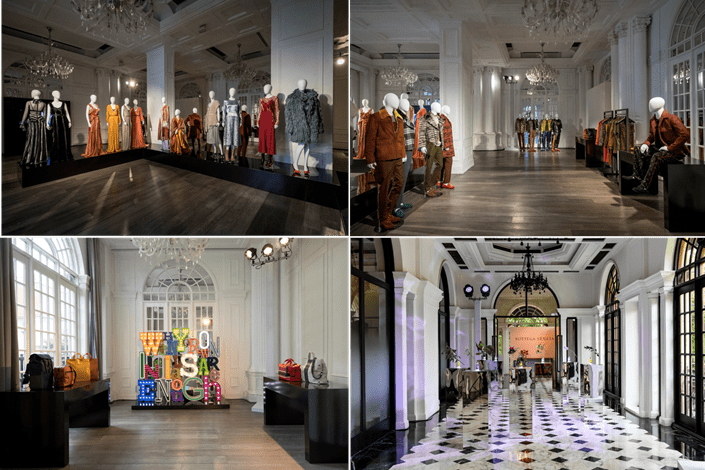 During the day, selected Asian press and influencers participated in an immersive journey through the brand's universe, which also included the new fragrances of the Parco Palladiano collection and the special Personalization project that celebrates Bottega Veneta's iconic motto "When Your Own Initials Are Enough".

In the evening, a cocktail was held in the villa garden, where guests enjoyed Venetian prosecco and a music set played by renowned Chinese talent DJ Kaka. In continuation of the atmosphere at the Fall/Winter 2018 fashion show held in New York in February, a reproduction of the mirror room was displayed at the center of the garden, creating a unique game of reflections throughout the evening. Among notable guests dressed in Bottega Veneta: Tao Liu, Jiayin Lei, Harumi Sato, Airi Matsui, Kieunse, Chungjae Kim, Yu Lee, Jeanette Aw Ee-Ping.