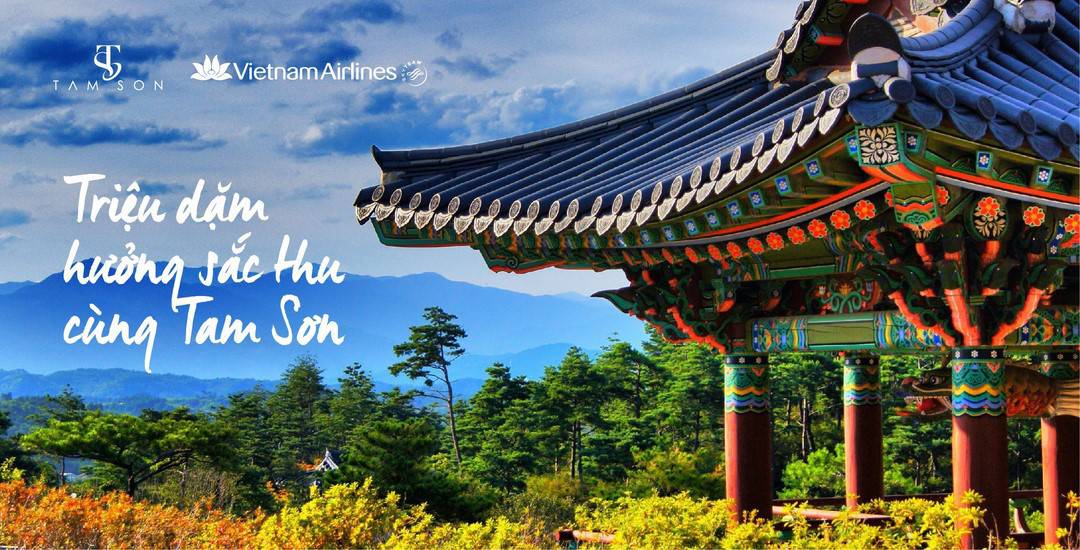 Korea is such a lovely and beautiful travel destination, especially in autumn, when the leaves all turn red. From July 1st 2018 to August 15th 2018, Lotusmiles members who shop at Tam Son stores in Hanoi and Ho Chi Minh will get bonus Lotusmiles mile and other exciting rewards. Members whose spending is from 8,000 Tam Son points from purchasing at Hermes, Chopard, Piaget, Vacheron Constantin, B&O or from 3,000 points from purchasing at Bottega Veneta, Saint Laurent, Hugo Boss, Kenzo will be qualified for bonus Lotusmiles mile, in which 1 Tam Son point is equivalent to 1 Lotusmiles mile. The prizes are as below:


One Special prize: A 5-star trip to charming Korea this autumn for two for the customer whose spending reaches 70,000 Tam Son point at the earliest time, or through the lucky draw to one randomly selected winner from the customers whose spending reaches at least 50,000 Tam Son points during the mentioned period.
Upgrade your Lotusmiles status: The member who reaches 200,000 Lotusmiles points will be upgraded to the next level status. If the member is already in the highest level already, this reward can be transferred to relative.