Capturing the mood of a mellow summer's day, BOSS Menswear heads to the seaside for Spring/Summer 2018 in a collection entitled 'Summer of Ease'.
The BOSS codes of tailoring and fine quality are shown in the most relaxed way yet. Signature suiting is cut from lightweight fabrics and comes unlined this season for new airiness. Cast in the freshest off-white and gray shades, these pieces provide effortless elegance in the highest temperatures.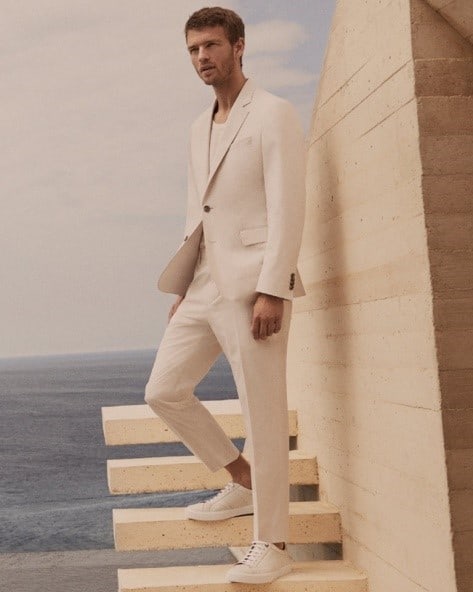 Even shirting feels refreshed, with designs that wrap across the front for laid-back attitude. Sportier pieces are also crafted using tailoring techniques, bringing BOSS quality to off-duty attire. Intricate embroidery and hand-knitted leather shirting further emphasize an attention to craft and detail.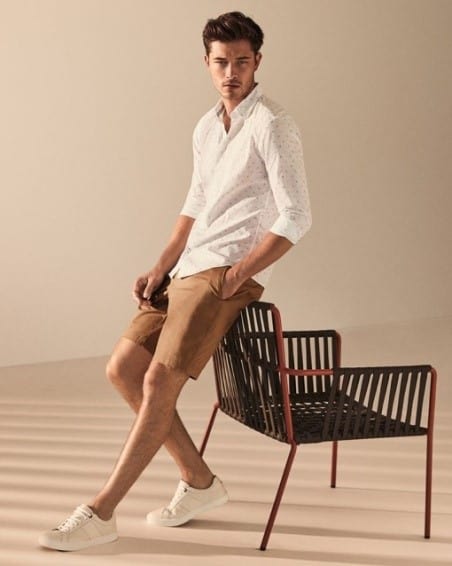 The new collection presents a refreshed, summery take on the nautical themes introduced for Fall/Winter 2017. Much of the tailoring is double-breasted, while horizontal bands make an appearance on the traditional Breton top and are turned vertical for a sporty effect on sleeves and the seams of trousers.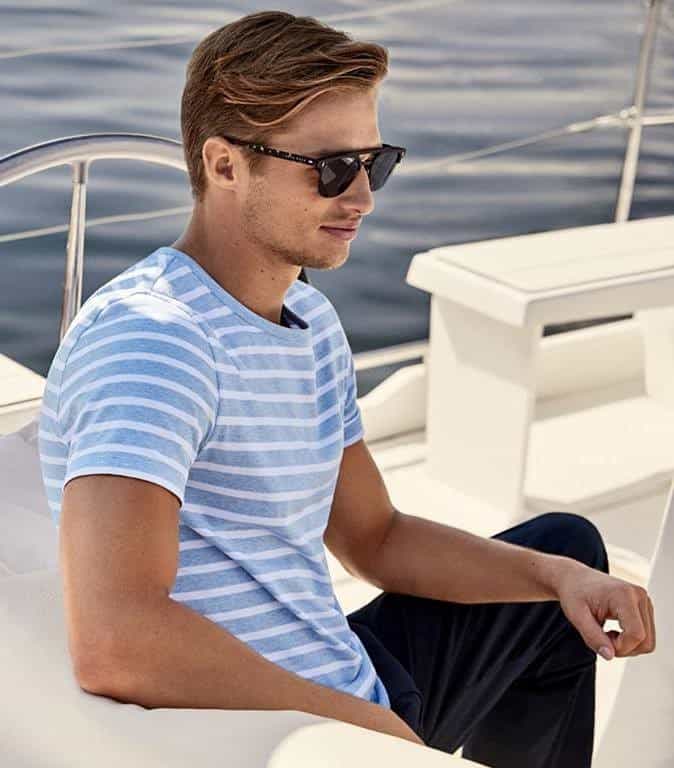 Airiness is found in the fine fabrics selected for this collection. Lightweight cottons and linens underpin many of the looks. Innovation comes in the form of silks and wafer-thin, lightweight leathers, both of which have been treated for a tactile, papery feel. The effect is crafted and luxurious, but effortlessly at ease.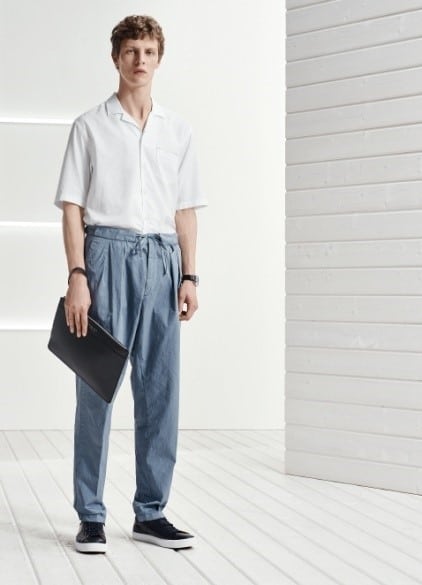 To suit the relaxed mood, silhouettes are loose and oversized – and expertly tailored to look laid-back yet refined. Generous pleats add tailored volume to trousers and wide Bermuda shorts, while outerwear sits away from the body, creating a breezy feeling.
The color scheme is directly inspired by the weather-beaten hues of the coastline. Brilliant white fades to sun-bleached cream and flint-stone shades, while cool blues fill the collection with a mellow mood. Pops of signal red and mustard yellow add flashes of color.