Confidence, quality, and craftsmanship — Bottega Veneta has created a new standard of luxury since its founding in 1966. Steeped in the traditions of Italy's master leather craftsmen and long celebrated for its extraordinary leather goods, Bottega Veneta has recently emerged as one of the world's premier luxury brands. The company's famous motto, "When your own initials are enough," expresses a philosophy of individuality and confidence that now applies to a range of products including women's and men's ready-to-wear, fine jewelry, furniture, and more.
While Bottega Veneta continues to grow, the qualities that define it are unchanged: outstanding craftsmanship, timeless yet innovative design, contemporary functionality, and the highest quality materials. Indeed, there is an unusual and inspired collaboration between artisan and designer at the heart of Bottega Veneta's approach to luxury, symbolized by the house's signature intrecciato woven leather.
Founded: 1856
Founder: Michele Taddei and Renzo Zengiaro
Place: Vicenza
Slogan: "When your own initials are enough"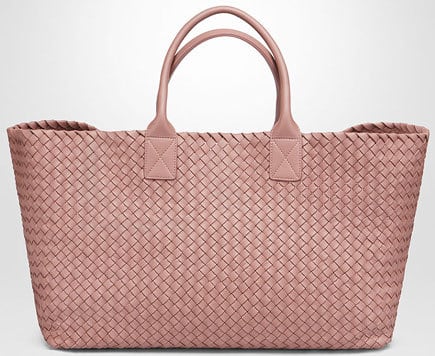 Cabat
Deceptively simple in appearance, the cabat is the very embodiment of the virtuosic craftsmanship that defines Bottega Veneta. Uniquely seamless and frameless, the tote is created using the sophisticated and labour-intensive pattern of double-faced intrecciato.
Veneta
Relaxed, capacious, highly functional, the result of a lengthy study of pattern making, the Veneta is designed to feel like an extension of a woman's body. The bag's unusual contours and complex intrecciato pattern pallow the slouchy hobo bag to grow softer over time as it moulds itself to the user's shape and carriage.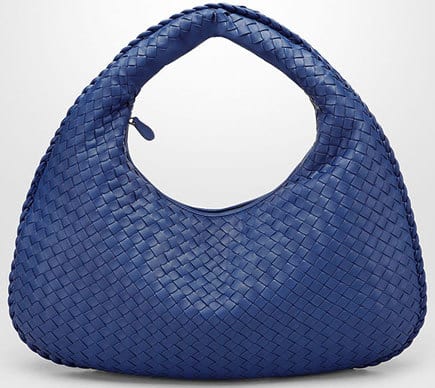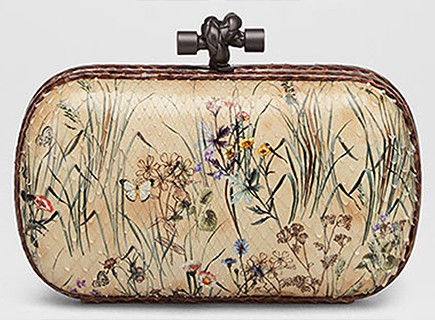 Knot
Based on an archival design, Bottega Veneta's iconic clutch is a masterpiece of form. The simple, rounded box shaped clutch is defined by its sensibility and lends itself to endless creative possibilities, from the refined to the fanciful. An interaction of the knot has appeared in every Bottega Veneta Collection since 2001.