Internationally famous as the luxury lifestyle global crystal brand and referred to as the guardian of French "haute couture of crystal", Lalique, with its history of over 130 years, is synonymous to creativity, rigorous standard of craftmanship and the finesse in every inch of product.
Initially started as a small ornament workshop in 24 rue de Quatre-Septembre, Paris, France; René Lalique – the French glass and jewelry master artisan set up his first business that is the cornerstone of today Lalique. With a sophisticated and disruptive design inspired from Antiquity and Japonism, illustrated under a strong mindset: the high value of any produced jewelry shall reside in its maker's mind and hands, but not the material value, René Lalique quickly gained public attraction, adoration and became one of greatest crystal designer of all times.
In 1927, René Lalique's boundless imagination and creative genius lead to the creation of the Bacchantes vase. The iconic design features the young priestesses of Bacchus with their voluptuous beauty and curves. A work of unparallel beauty, the splendor and sensuality of the vase continue to leave admirers spellbound. Since its original release, it has been a staple in the Lalique collection and has become a lasting symbol of Lalique's celebrated style.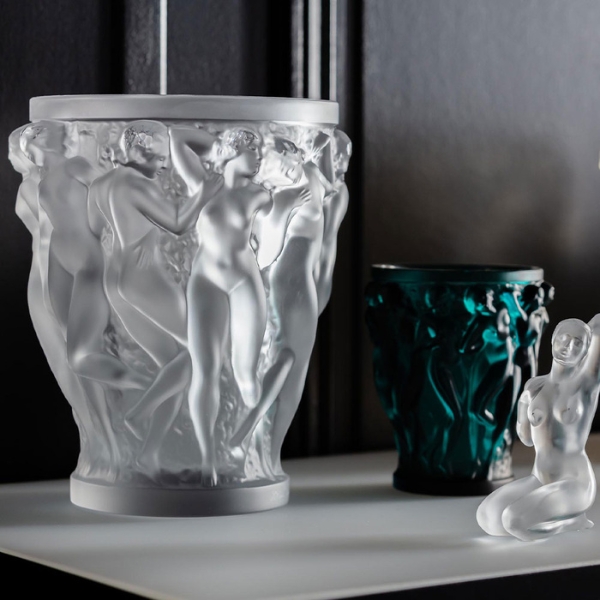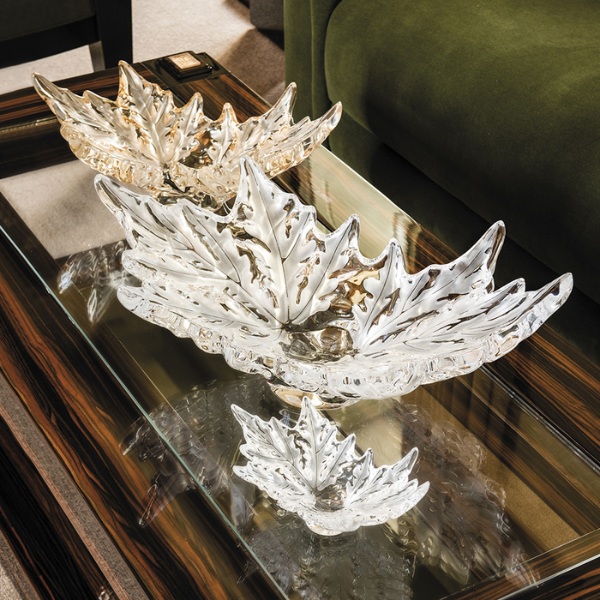 The spectacular rows of trees lining "the most beautiful avenue of the world" inspired the design of the finely engraved crystal leaves that adorn the Champs-Elysées bowl, designed by Marc Lalique in 1951. In this work of art, the artist captures the beautiful essence of Paris. This emblematic artwork was designed in 1951 by Marc Lalique.
In 1926 René Lalique created the Tourbillons Vase. Inspired by movement of the fern blossom, its abstract design allows for the utmost freedom of interpretation. Graphic and poetic, its curves stunningly follow the rhythm of light, drawing the eye into swirls of crystal.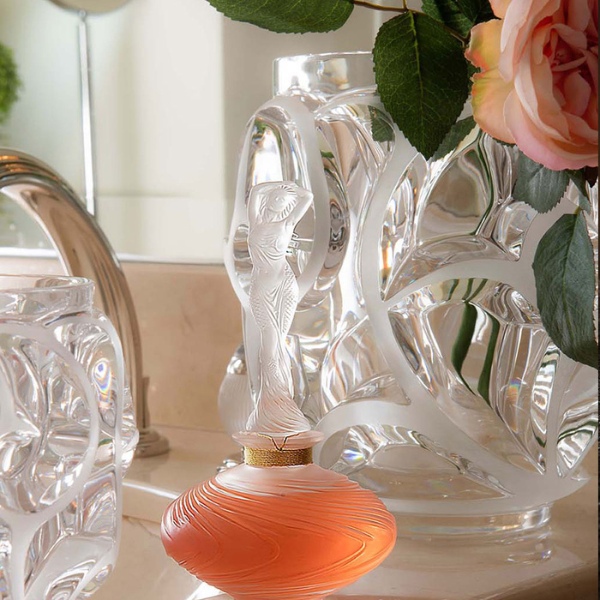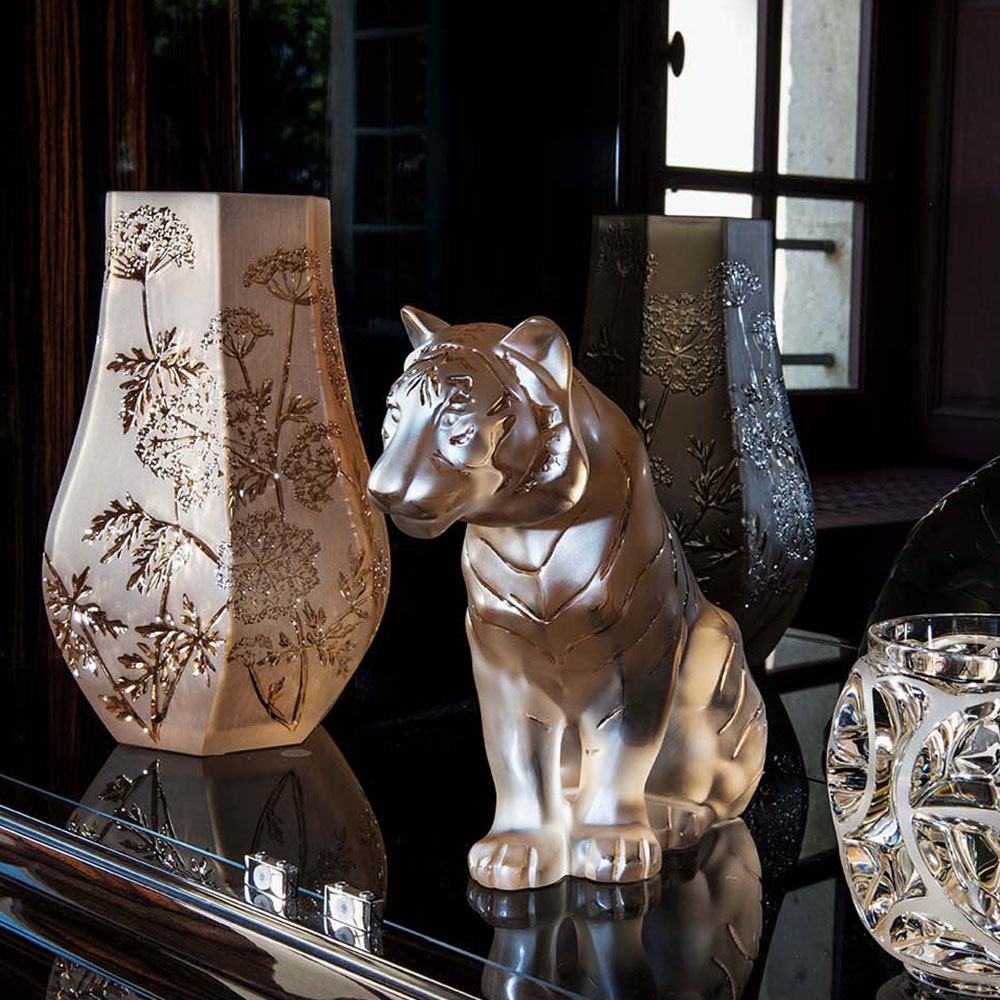 Fauna – the animal kingdom – is one of Lalique's major inspirations. Lalique animal sculptures illustrate the richness of nature, from safaris to oceans. The colorful crystal fish, a noble eagle, a sturdy yet elegant horse, a proud lion… were given a breathe of life in the form of striking crystal works.
The new Gaïa by Lalique collection pays homage to Mother Earth, generous and nurturing. The "Merles & Raisins" decoration, originally adorned the legendary Orient Express, makes a triumphant return. Four striking crystal shades are expressed on a serie of vases, bowls, barware and sculptures.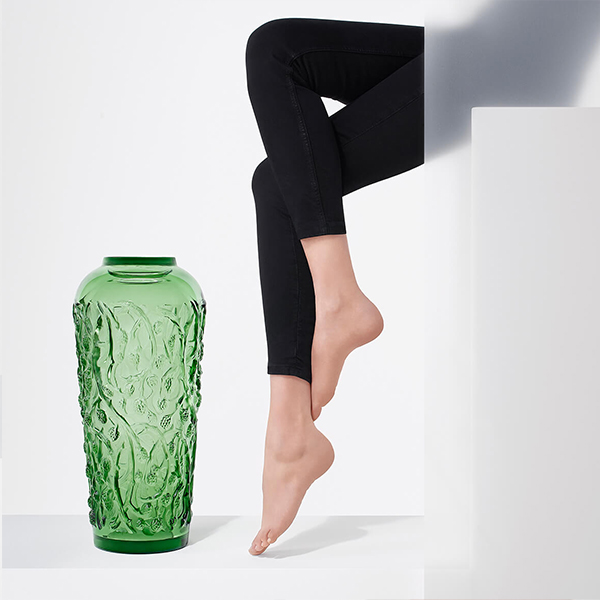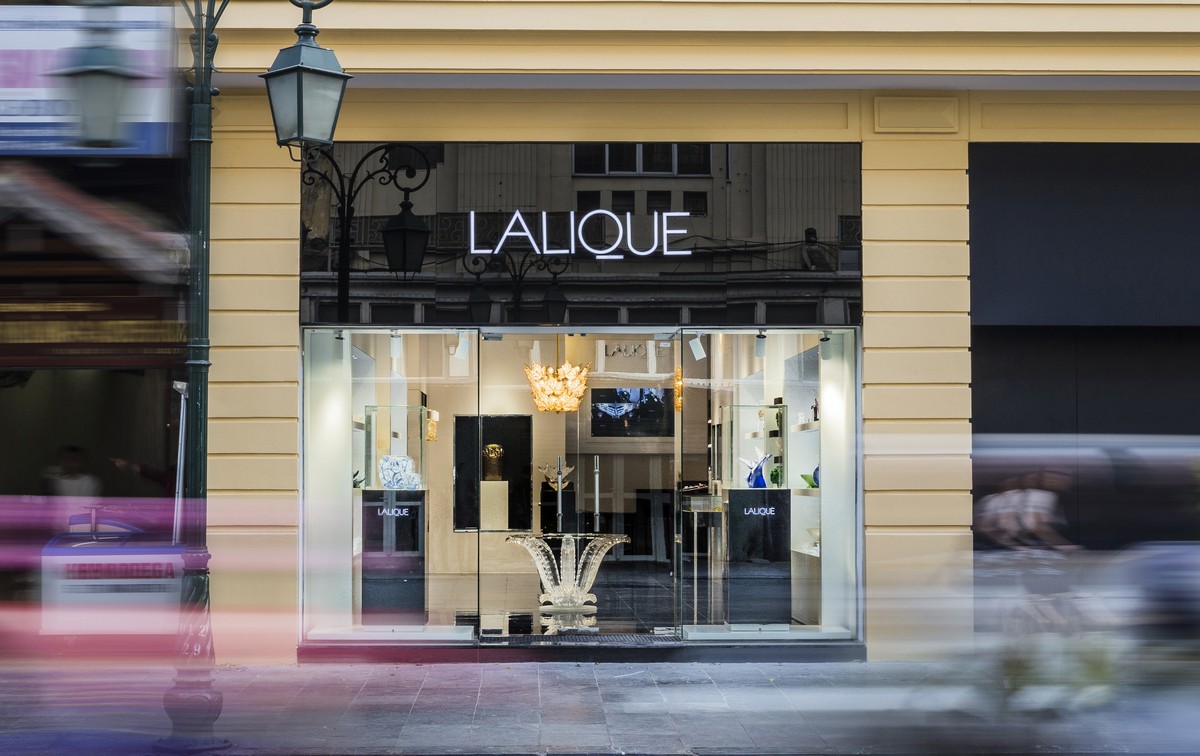 LALIQUE
17 Trang Tien Street, Hoan Kiem District, Hanoi
Opening time: 9:00 – 20:00
Tel: 024 3201 3295
Email: [email protected]