HUGO is the fashion brand for young people who want to take their own approach to style. For young men, HUGO brings sharpness in cuts and coherence in design without any constraints. Every HUGO garment can be combined to form a personal statement of each young person.
Founded in 1924 by Hugo Ferdinand Boss in Metzingen, Germany, HUGO BOSS is one of the world's leading fashion groups with two brands BOSS and HUGO. With elegant designs, cutting-edge garment technology and premium fabrics, the brands offer high-end fashion and accessories for both men and women. The group currently employs around 14,000 people and its revenue reached €2.7 billion in the fiscal year of 2017.
Founded in: 1924
Founder: Hugo Ferdinand Boss
at Metzingen, Germany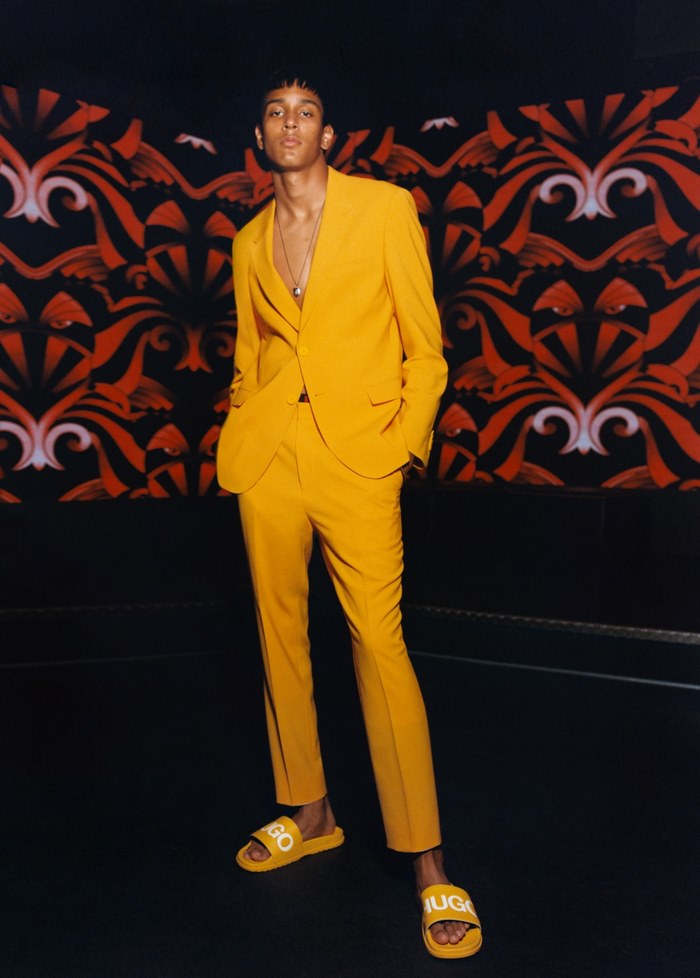 Sharp tailoring
The elegant office items are now mordernized with breakthrough touches while still maintain the elegant and refined look.
Casual
For fashion lovers who have bold personalities and love creativity with outstanding, eye-catching prints or unique artistic cuts.