Internationally famous as the luxury lifestyle global crystal brand and referred to as the guardian of French "haute couture of crystal", Lalique is synonymous to high creativity, the rigorous standard of the artisanal making process and the finesse in every inch of product.
Initially started as a small ornament workshop in 24 rue de Quatre-Septembre, Paris, France; René Lalique – the French master of glass and jewelry designer set up his first business that is the cornerstone of today Lalique.
With a sophisticated and disruptive design inspired from Antiquity and Japonism, illustrated under a strong mindset: the high value of any produced jewelry shall reside in its maker's mind and hands, but not the material value, René Lalique quick gained public attraction, adoration and become one of greatest jewelry designer of all times.
Offering a broad range of lifestyle products, from interior design, decorative items, art, fragrance, jewelry and hospitality with 3 reputable properties: Villa René Lalique, Château Hochberg, Château Lafaurie-Peyraguey in which Lalique crystal products are prominent, the "sculptor of light" – Lalique impresses customers by the touch and feel of matt and clear crystal, then brings them a perfect luxury French lifestyle, all centered around the passion of artists and artisans for glass and crystal.
Cactus Console Table
Designed in 1951, the Cactus table seamlessly blends into the most creative interior design spaces: sublime crystal in prolific magnificence
In order to participate in the fashioning of this exceptional artwork, a craftsman must have received the distinction of Best Craftsmen of France. In the hot glass workshops, it takes eight to ten weeks of handwork to craft each of the eight legs, starting from 18 kg of crystal.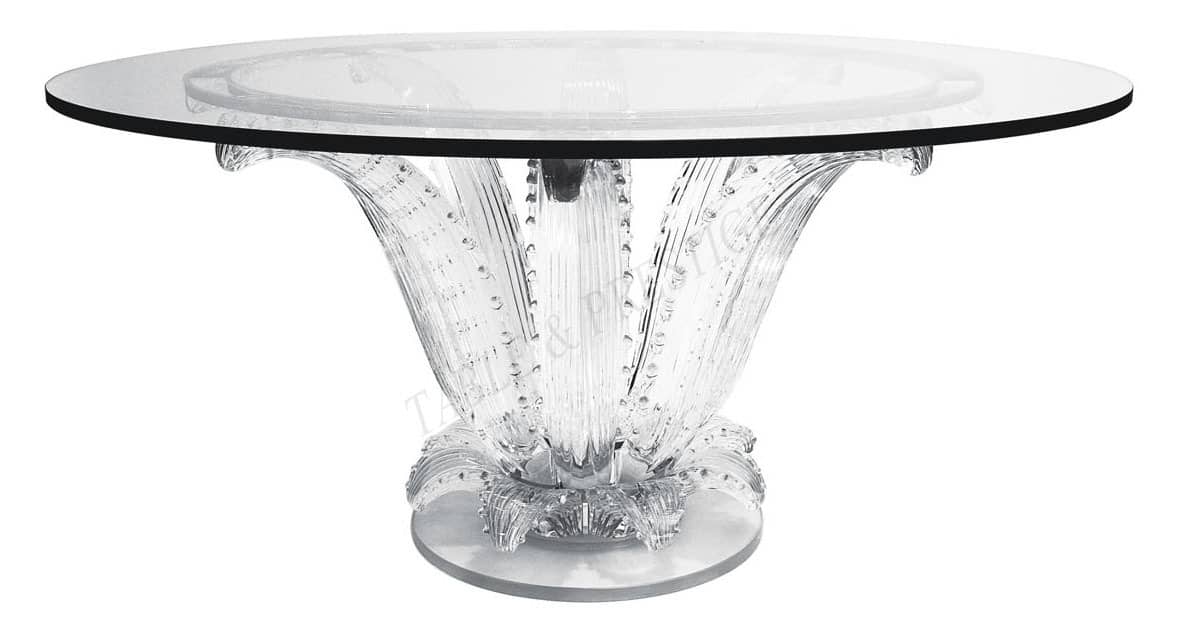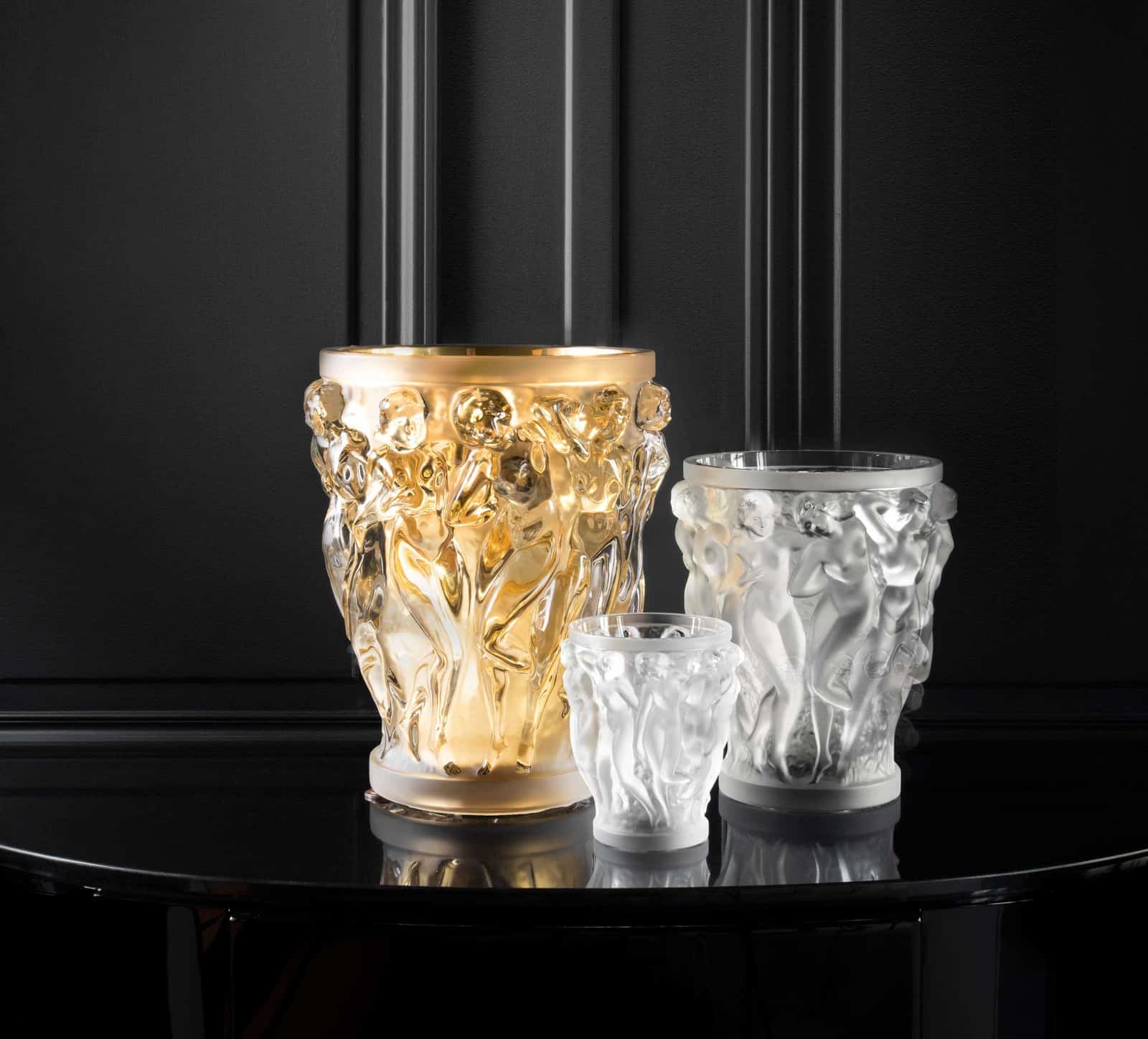 Bacchantes
In 1927, René Lalique's boundless imagination and creative genius lead to the creation of the Bacchantes vase.
The iconic design features the young priestesses of Bacchus with their voluptuous beauty and curves. A work of unparalleled beauty, the splendor and sensuality of the vase continue to leave admirers spellbound.
Since its original release, it has been a staple in the Lalique collection and has become a lasting symbol of Lalique's celebrated style.
Hirondelles
Among fauna, the swallow particularly inspired René Lalique, which he then made the centrepiece of many jewels and decorative objects.
With admiration and respect for this immense artist Lalique reinterprets the figure of the swallow, recurring in the Master's work, herald of spring, symbol of happiness and freedom.
Directly inspired by a creation of René Lalique, this vase depicts the beauty of swallows taking flight. With grace and lightness, they spread their wings with finely chiselled feathers.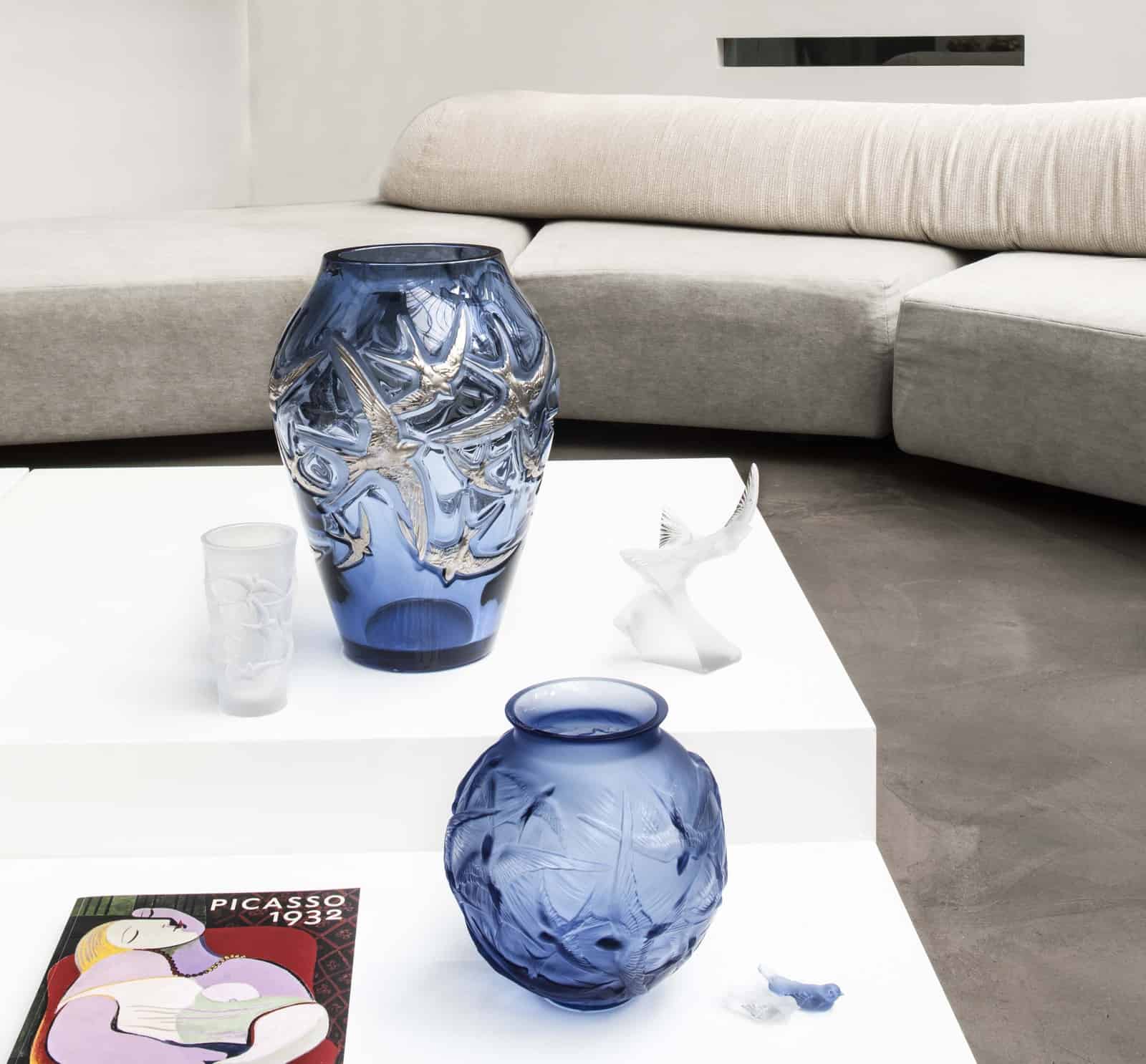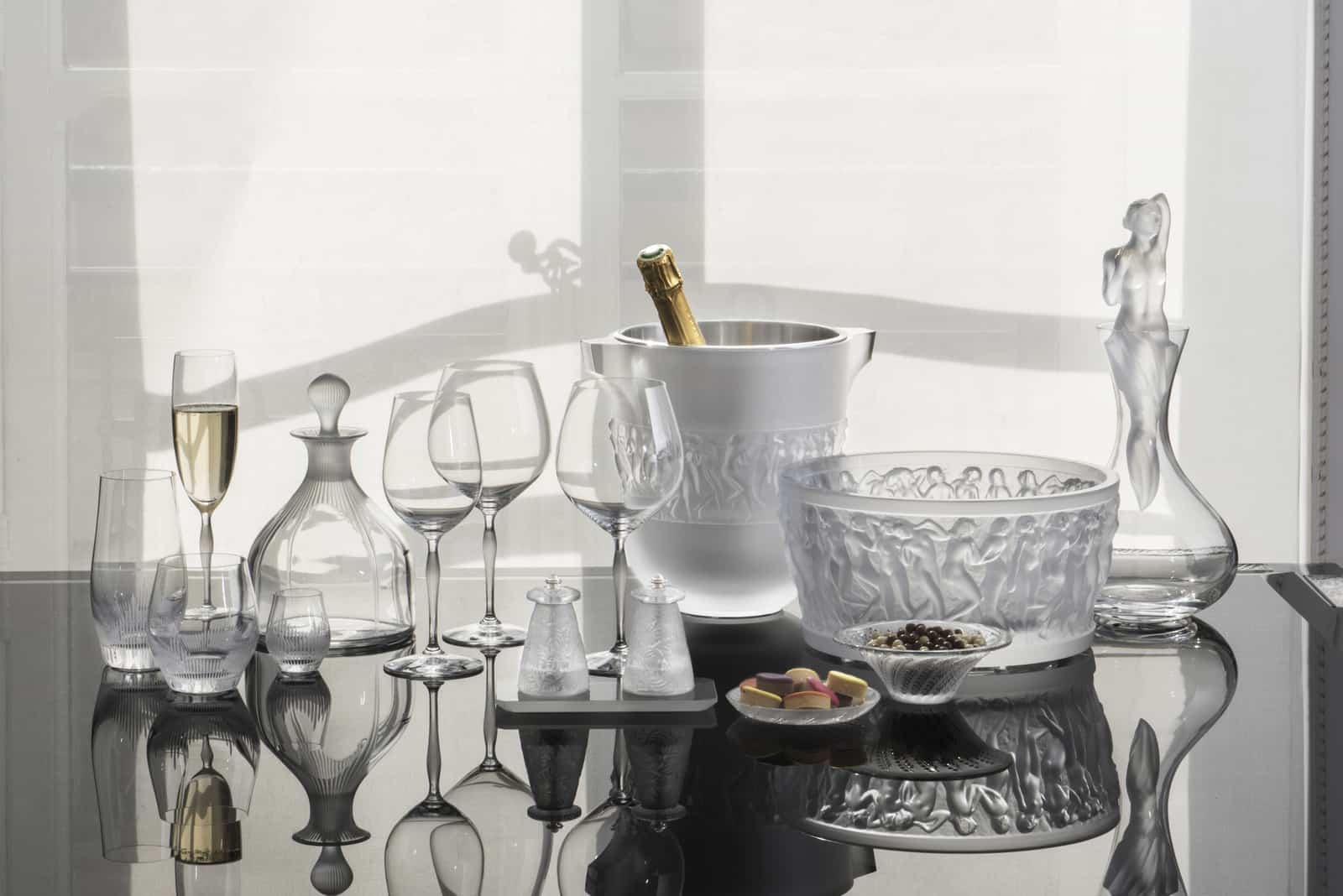 Lalique Boutique:
61 Trang Tien Street, Trang Tien Ward, Hoan Kiem District, Hanoi
Opening hours: 9:00 – 20:00
Tel: 024 3929 1010